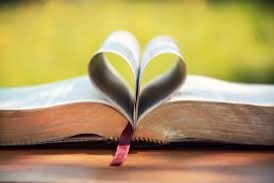 Welcome to the Springfield Church.
Whether you are a long-time member or a first-time guest, my prayer is that you will encounter God here. – Pastor Lutz Binus
1 John 4:16 states that God is love.
The mission of The Springfield Church is to reflect God's love.
We do this so all of us can see and reflect the glory of the Lord. And the Lord makes us more and more like Him as we are changed into His glorious image – 2 Corinthians 3:18.
Therefore, we strive to be a Bible-centered church. If God is love, than we will find the love of God throughout the Bible's pages. We endeavor to teach that love to all age groups, from our Tiny Tots Sabbath School class and through song, story, and sermon during our Worship Services.
Therefore, we go all out to be a family-friendly church. We have age appropriate classes and activities. We draw our families together in worship; but also periodically provide Children's Church. We support two private Christian schools. Our annual Vacation Bible School often has a one-to-one ratio of child participate to youth/adult volunteer. 
Therefore, we reach out to practically help members and others. Our Community Services helps families and individuals with clothing and food. We participate in an area-wide effort to provide school-aged children with shoes, backpacks, school supplies, and other necessities. We reach out to the unhoused in our community through participation with St. Vincent DePaul's overnight parking program and Conestoga hut program. We offer a free weekly breakfast. 
We also have a weekly  Celebrate Recovery program, to assist people in overcoming their hurts, hang-ups, and habits.  This Bible-based program has been around for over 25 years, and has been operating at our campus for over 18 months.